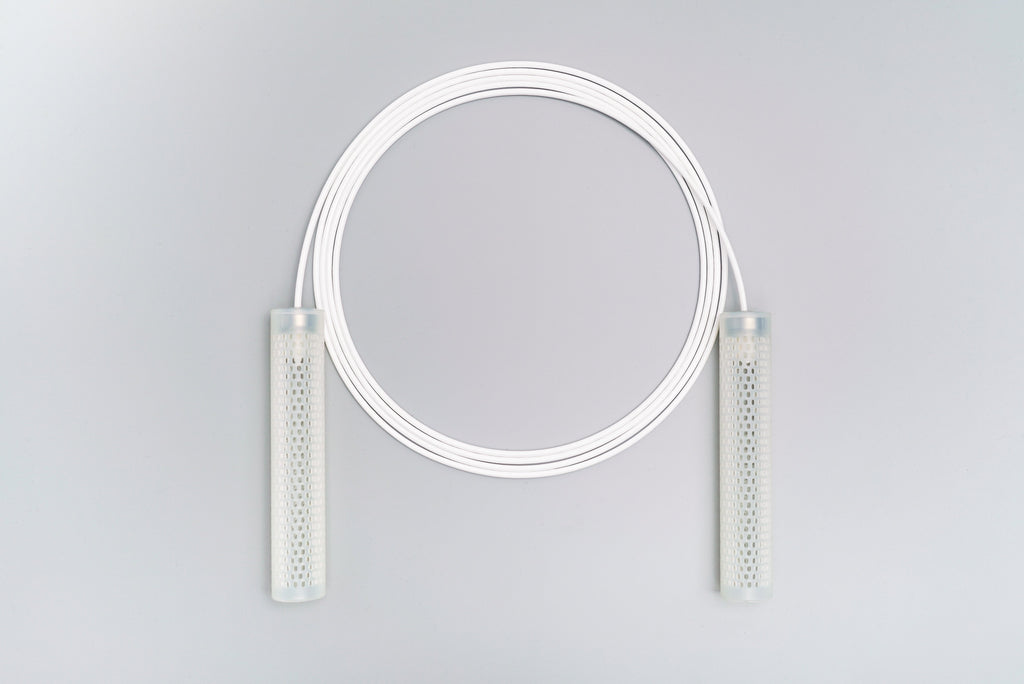 High Speed Jump Rope
139.00
---
Orders placed before 10pm (NYC time) ship
tomorrow
*excluding holidays
This project is a Prerelease.
Objective: Make the ultimate speed jump rope.
Release 06/11/2019 : JRHSV33
Initial Release
Materials:
Handle: Clear Resin + Ball Bearing
Rope: Stainless Steel + PVC
This jump rope has ball bearings for an ultra smooth fast spinning rope. The perforated grip allows air to get to your sweaty hands. The rope length is locked in with a tool-less rope adjustment mechanism. This 1/8" rope has a stainless steel aircraft cable core and a thick PVC coating. It doesn't kink and it has the perfect balance between speed and durability.
We're not jump rope professionals, but here's a taste of what it's like to jump with these.
Customer Reviews
05/24/2021
Katie H.

United States
Great
Feels nice in the hand and the ball bearings let the cord swing fast. Pleased with it so far.
08/23/2020
MATTHEW B.

United States
Super Fun. Super Fast.
Super Fun. Super Fast. Very well-made.
11/16/2019
Julio M.

United States
Best jump rope available!
beautiful design! you may cut to shorten but if you dont want to cut it, you may ask for an adjustment collar from them.