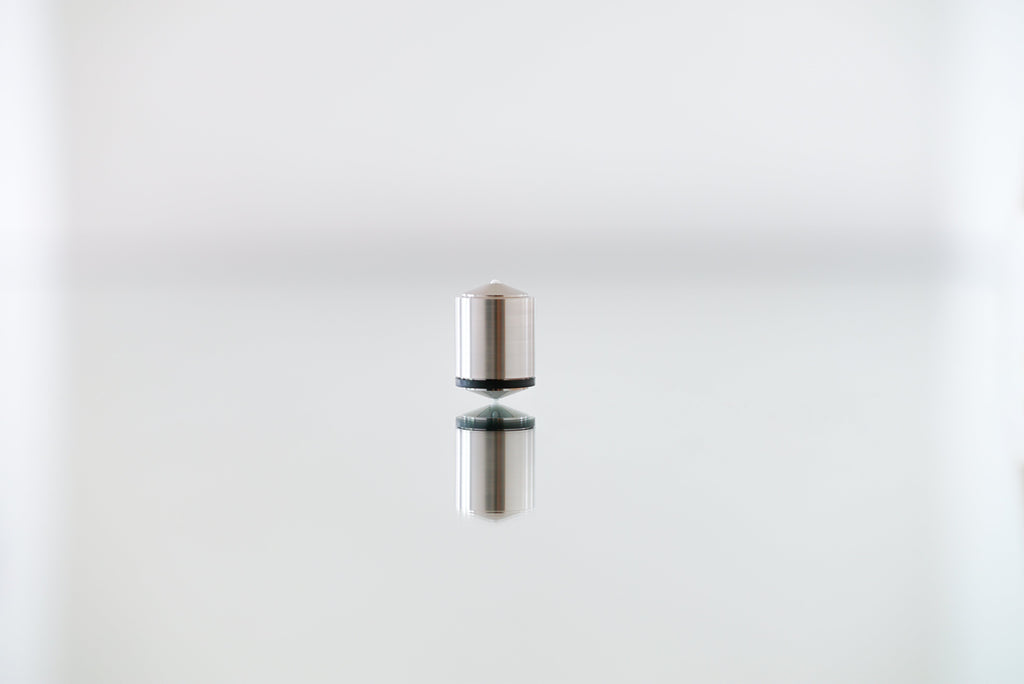 This top is made of three parts. A titanium sleeve, a ball bearing, and a solid tungsten flywheel. You can hold the titanium sleeve and roll the inner tungsten body on a surface to get it spinning. 
Double Sided
Precision Ceramic Tips
Solid Tungsten Flywheel Body
Titanium Sleeve
Ceramic Bearings

Customer Reviews
08/03/2020
Matthew P.

United States
Love It
I love this thing. What a cool piece to have out and occupy my time during the day. Very well designed like all of CW&T products. After receiving the flywheel I had a few questions that I emailed about. CW responded right away as always. Great products, great support, overall great experience.
07/08/2020
Garret

United States
Mesmermizing
There are times when you spin up the top and set it down and it wiggles for a moment and then stands perfectly upright. The machining is so precise that it looks as if it's entirely unmoving, that it's just perfectly balanced in place. The weight of it is impressive, owing to the tungsten core. It's a pleasure to hold. It can be spun up using your fingers, you don't always need to use a table.