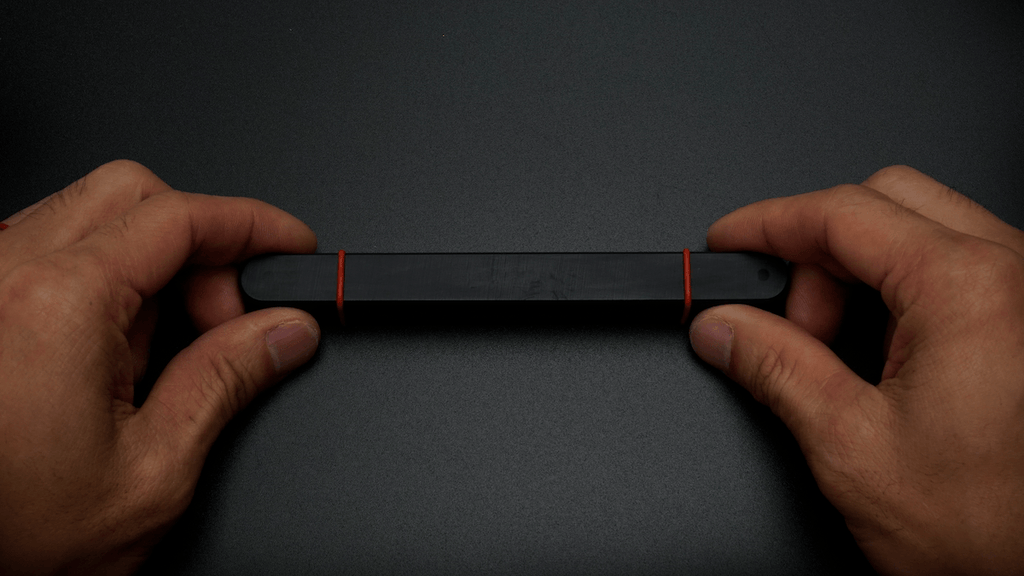 Aluminum case for Pen Type-B.
Customer Reviews
07/25/2019
Andrew C.

United States
A perfect fitting case for travel and storage
I purchased this case for my Pen Type B and it's a simple but effective solution for the minimalist clipless pen. It comes with two similar pieces and two small elastics to hold it together, as the pieces alone do not "snap" together. As mentioned on the website this is a 3D printed case which I'm sure allows for the exact fit and light weight. The only negatives would be the price ($25 seems to be pricey for what it is) and the dependency on the small elastics (if you lose or break one or more of the elastics the case essentially becomes useless for travel and of limited use). Perhaps including a set of replacement bands would be considered. Overall satisfied.....