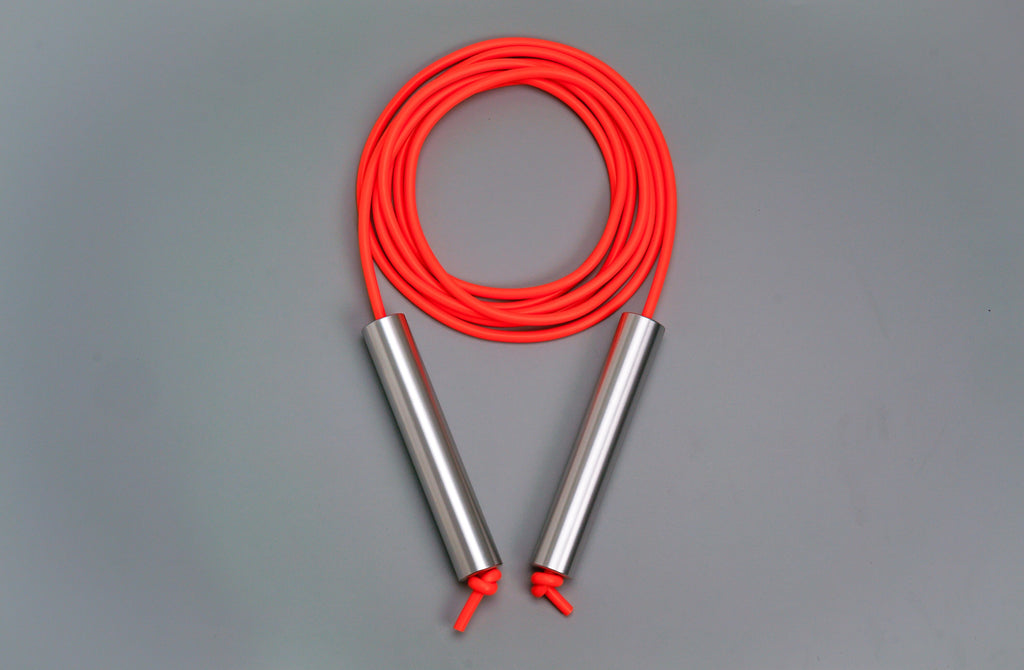 Forever Jump Rope
85.00
---
Orders placed before 10pm (NYC time) ship
tomorrow
*excluding holidays
This jump rope was designed and built to be the last one you'll ever buy.


The design, materials, and engineering are carefully considered to ensure the next generation of humans can use, repair, and enjoy what we make today. This jump rope was made for us and future generations of jump rope lovers.

The handles are machined out of solid 6061 aluminum or 304 stainless steel and the leather cord is precision cut from the center of the hide for the best quality and consistency. The heavy duty PVC cord has a string at the core to prevent stretch. It's made specifically for jump ropes with the perfect balance of weight and rope diameter. The inside edges of the handles have a precise fillet to hold the rope at a tangent as it spins around you. 
The stainless steel handles have some serious heft, each handle weighing 500 grams (1.2lbs). The heavy handles with the 6mm rope make for a perfect heavy duty workout rope. The aluminum handles weigh 185 grams (0.4lbs) each.
Get your jump rope engraved.
Even though the ultra durable aluminum handles will outlast you, the cords may wear out with extended use. The PVC cord will last longer than leather.  Replacing your own cord is as easy as tying a couple knots.

The jump rope comes with a 3m (10ft) cord, so you can cut it to perfectly fit your height and jump roping style.